Enterprise Applications Consulting, Implementation and

Training.
Enterprise Applications Consulting, Implementation and

Training.
We help you build business applications you need to aid your daily process with Microsoft Power Platform, Microsoft Dynamics 365, Microsoft Azure, and other related Microsoft Technologies. We also help build bespoke applications leveraging on core development stacks. If you need knowledge of the above skills either, we provide the required training to achieve more.
Whether you need assistance with a challenge or need help completing project services, STRINGIFY can help!
Team Lead
Meet our Principal Consultant
I've been privileged to work with some great people in
This Saturday, at 11 AM (WAT) I will be holding
My friends and I are here to help. Join us
Technology
Most Popular Learning Paths
Candidates for Azure cloud developers participate in all phases of development, from requirements definition and design to development, deployment, and maintenance. They partner with cloud DBAs, cloud administrators, and clients to implement solutions.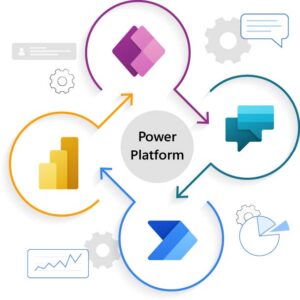 If you have a passion for designing, developing, securing, and extending Microsoft Power Platform solutions, this training and certification is for you. You will be able to create solution components, including application enhancements, custom user experience, system integrations, data conversions, custom process automation, and custom visualizations.
Microsoft Dynamics is a line of Business Applications, containing enterprise resource planning (ERP) and customer relationship management (CRM) Drive more efficiency, reduce costs, and create a hyperconnected business that links people, data, and processes across your organization—enabling every team to quickly adapt and innovate.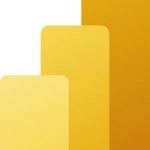 Use data insights to provide easy-to-understand data visualizations that can help drive the success of your team and organization.
Testimonials
What Our Students and Clients Say about Stringify
Ayotunde Ayoola is truly an evangelist 😃. Great session on Extensibility in Microsoft Dynamics 365. I learnt new functionalities that are made possible using Dynamics 365.
Pro-code, LowCode, NoCode. I look forward to the soft life leveraging technology in business is bringing my way 😉.
The instructor was excellent very knowledgeable and ready to help with PL-100.
For my Pl-400, Ayo was an excellent instructor he certainly went above and beyond what was required, staying on during the lunch break or coming on early to help persons catch up with the labs. I was very impressed with his teaching style, and how he was very patient with everyone.
For PL-600, No doubt Ayo has expertise in the Power Platform domain and it shows up in his detailing on each topic along with real-life examples. Since I am still getting familiar with many of the concepts and could not delve much into various group discussions, I learned a lot from the discussion and enjoyed the class. I am going to take time to do further reading and retry labs and eventually plan for taking the course.
Thank you for reaching out to Stringify! Please fill out the form right. Our team will contact you shortly.